#MeToo: The Impact of Publicly Identifying Offenders and Victims of Sexual Harassment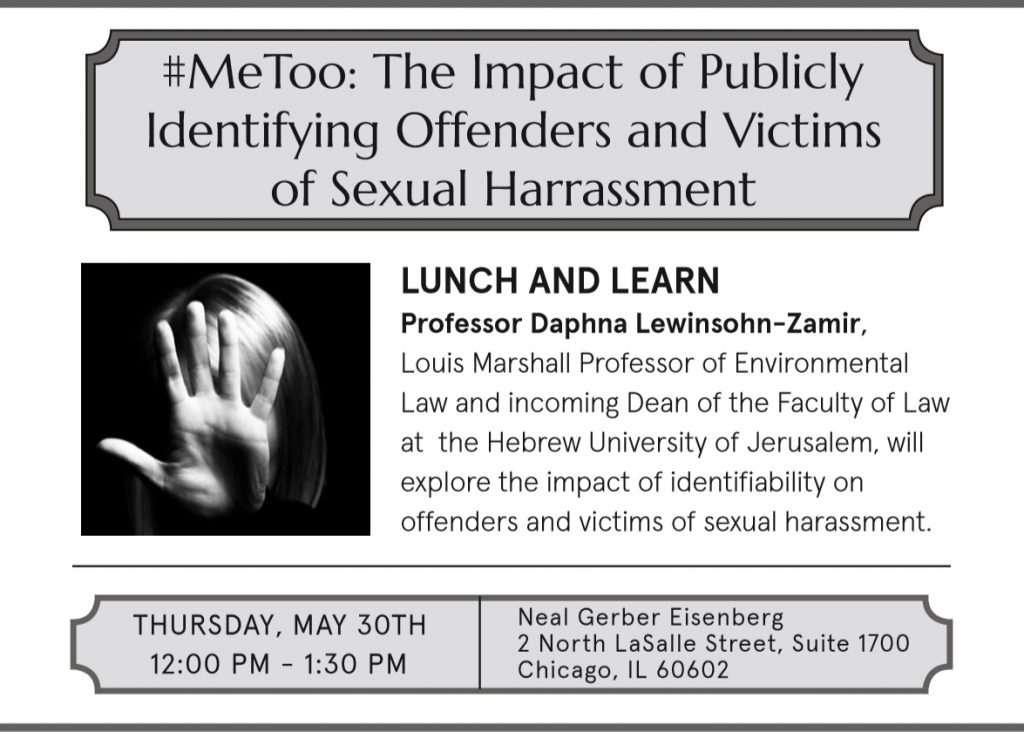 Please join American Friends of the Hebrew University and Professor Daphna Lewinsohn-Zamir, Louis Marshall Professor of Environmental Law and incoming Dean of the Faculty of Law at the Hebrew University of Jerusalem, to explore the impact of identifiability on offenders and victims of sexual harassment. Professor Lewinsohn-Zamir's other fields of interest are property law and theory, behavioral law and economics, and experimental legal studies.
Ticket price is $18, which includes a vegetarian lunch.
Space is limited. Register today to reserve your seat!
For more information, contact Beth Ida Stern at 312.329.0332 or [email protected]