Israeli Neuroscience: New Paths to Knowledge from the Heart of Jerusalem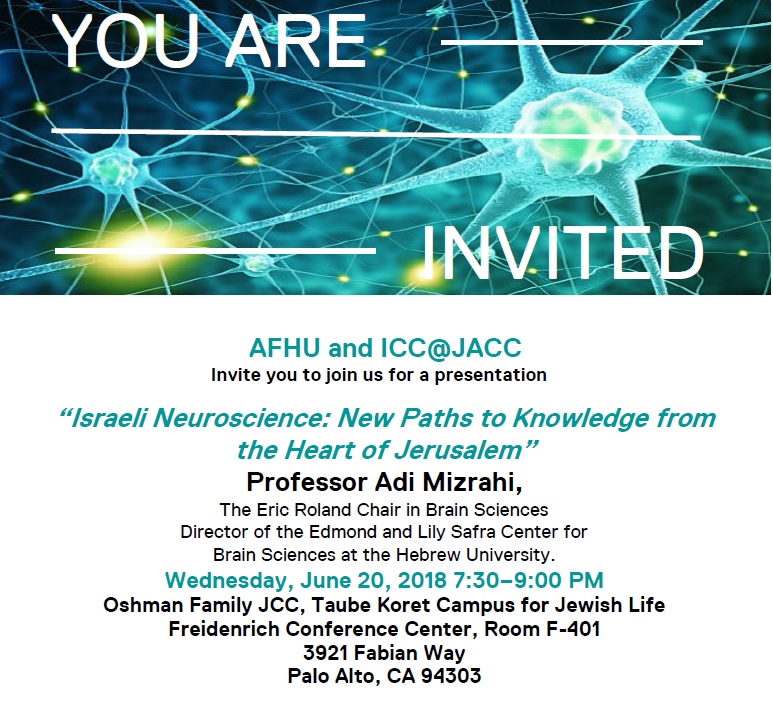 Explore the mysteries of the brain with Professor Adi Mizrahi, internationally recognized neuroscientist
Brain plasticity: How much do our brains really change?
Brain function: The brain as a prediction machine
Brain repair: Can we replace damaged brain circuits?
Parenthood: Brain changes when you become a parent
New treatments for neurodegenerative diseases: Medical advancements in diseases such as Parkinson's and Alzheimer's
$12 Members and J-Pass Holders, $15 General Public, $18 at the door.
For tickets visit here!