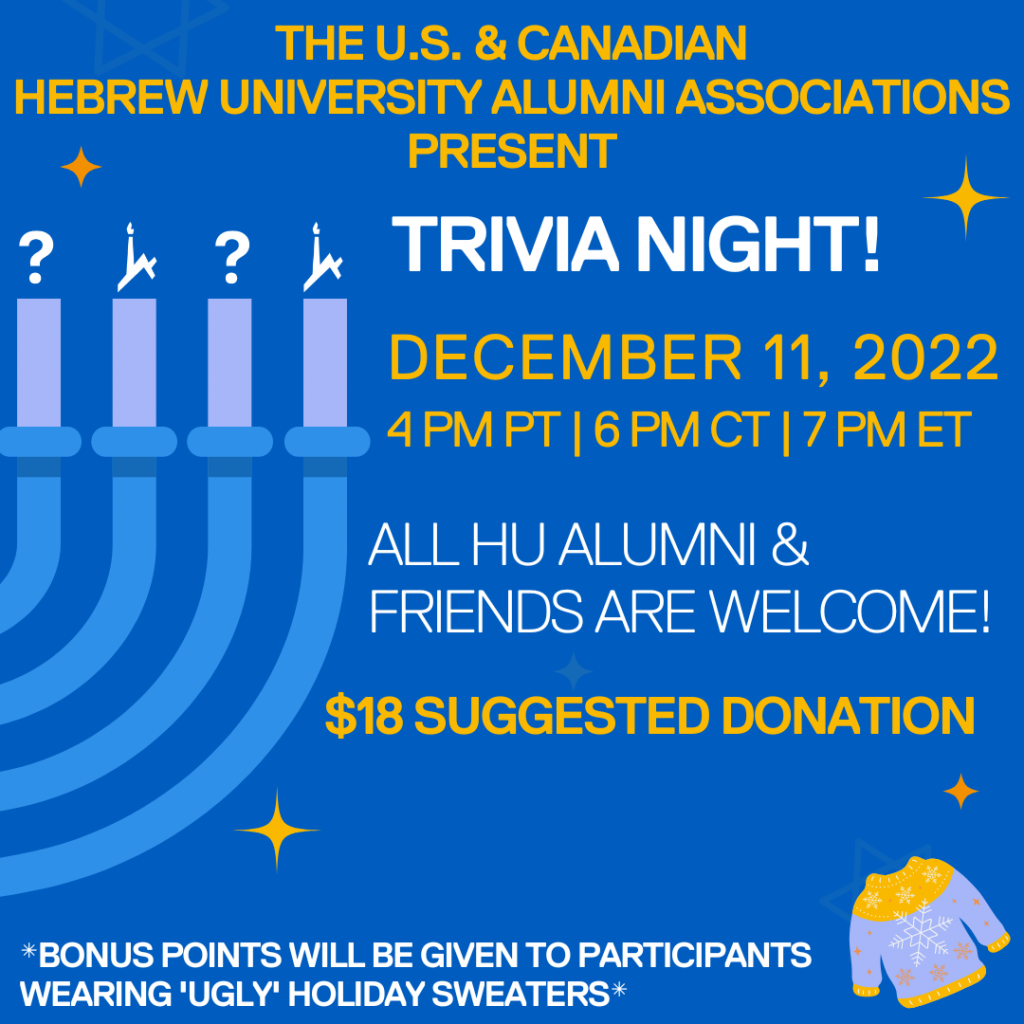 Invite your friends and family to join Hebrew University alumni for virtual trivia on Sunday, December 11, 2022, at 7 PM ET | 6 PM CT | 4 PM PT.
Here's how we'll play:
Register yourself and/or other team members (max 5-6 players per team) with your team name.
Don't have a team? No worries! You can play as an individual or we will match you to form a team. Your choice.
Once registered, you will receive the link to join the event in a confirmation email.
$18 suggested donation to play. Canadians can register below and make a gift here.
Bonus points for wearing an 'ugly' sweater during the game!