HEBREW UNIVERSITY AND ISRAEL DEFENSE FORCES: ELITE MILITARY MEDICINE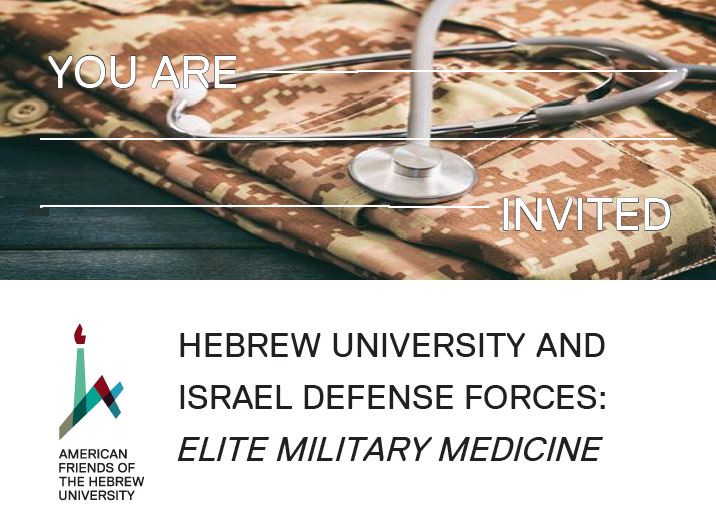 Join us on Sunday, October 6 at 10:30 AM for a nosh and conversation with Tzameret students in special training at US Uniformed Services University of the Health Sciences.
In 2009, the IDF partnered with the Hebrew University of Jerusalem (HU) to create Tzameret, the country's only elite training program to address the strategic importance of military medicine in saving lives both on the battlefield and in response to homeland terror.
Tzameret students receive their medical training at Hebrew University and then serve as physicians in the IDF for five years.
"… when Tzameret students are studying anatomy or physiology, they are already thinking in terms of the relevance to treating wounded soldiers in the field." – Prof. LTC (Res.) David Gertz, MD, Ph.D.
WOODMONT COUNTRY CLUB
1201 Rockville Pike
Rockville, MD 20852