Hebrew University '73-'74 OYP Reunion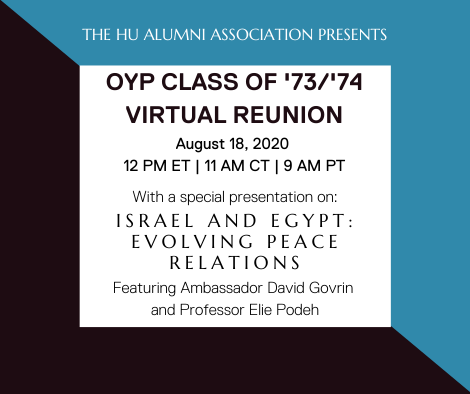 Please join us for the Hebrew University '73-'74 OYP reunion on Tuesday, August 18th at 12 PM ET/11 AM CT/ 9 AM PT!
Dan Schlessinger, Chairman of the Hebrew University Board of Governors and '73-'74 alumnus, will provide opening remarks followed by an exclusive presentation on Israel and Egypt's relations by Ambassador David Govrin and Hebrew University Professor Elie Podeh.
After the presentation, there will an opportunity to reconnect with others from the program.