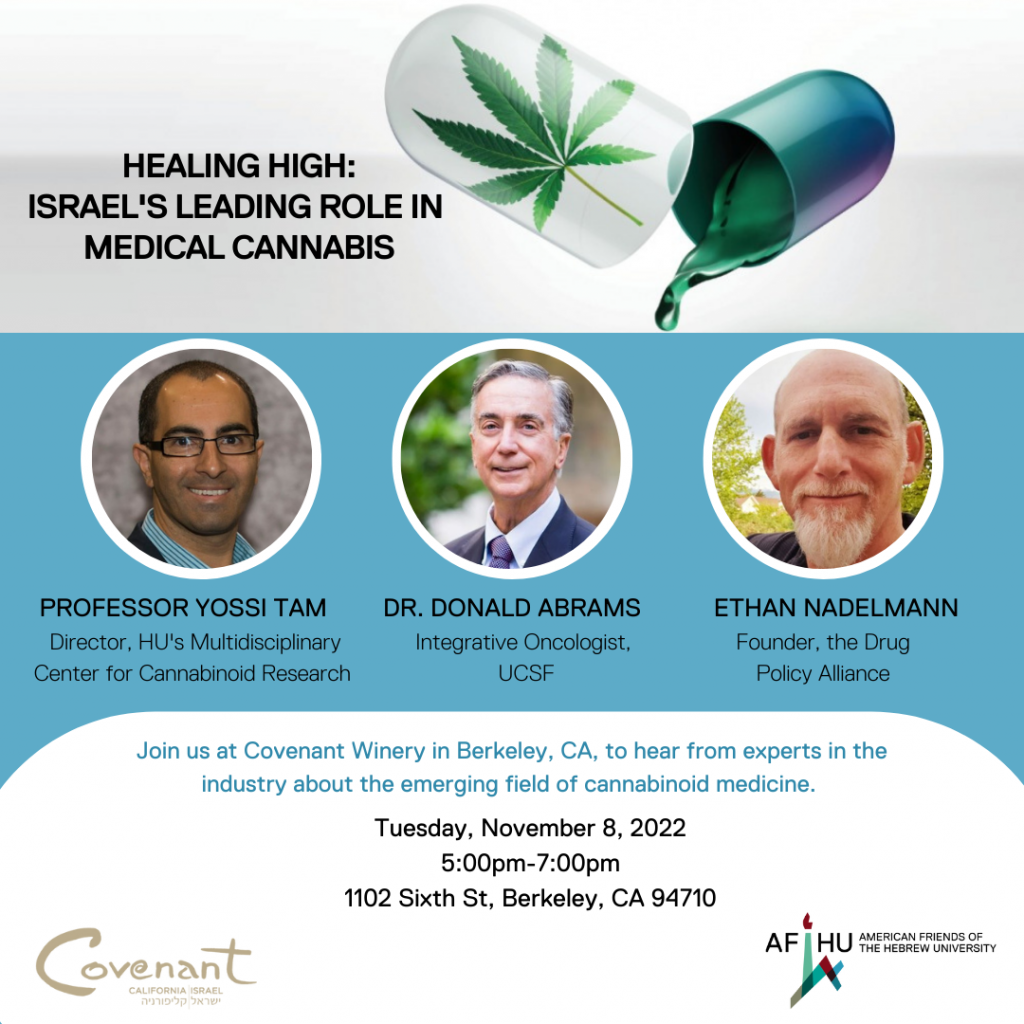 American Friends of the Hebrew University and Covenant Winery invite you to learn about Israel's leading role in the field of cannabinoid medicine. Enjoy some delicious wine and food as we get together to explore the remarkable history and bright future of medical cannabis research at Hebrew University. We will discuss medical cannabis from three perspectives related to both U.S. and Israel:  scientific and medical research, patient/physician interaction, and government policy and law.
The Hebrew University's Multidisciplinary Center for Cannabinoid Research is Israel's foremost research hub in the field, with more patents in the field than any other academic center in the world.  The Center is focused on stimulating and coordinating interdisciplinary research aimed at better understanding how cannabinoids are involved in treating various disease states.
Speakers:
Professor Yossi Tam, Director of the Multidisciplinary Center for Cannabinoid Research, will share his perspective on the industry and address the research currently underway at Hebrew University.
Dr. Donald Abrams, a pioneer in the investigation of inhaled cannabis, will speak on his bedside experience with patients and what he learned in Israel. He is an integrative oncologist at the UCSF Osher Center for Integrative Medicine and Professor Emeritus of Medicine at UCSF.
Ethan Nadelmann, founder of the Drug Policy Alliance and the nation's leading advocate for legalizing cannabis, will speak on his role in California's legalization of cannabis, and his interplay with Israeli researchers and policymakers.