Food for Thought with Professor Aron Troen
Does what we eat prevent Alzheimer's?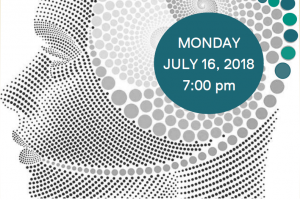 Professor Aron Troen, Director of HU's Nutrition and Brain Health
Laboratory will share his insights on the risk factors that affect
and prevent Alzheimer's and other neurodegenerative diseases.
Monday, July 16, 2018
7:00 pm
Adult Lounge, Temple Isaiah
945 Risa Rd, Lafayette, CA 94549
Hosted by AFHU and The Israel and World Jewry Committee.
Light refreshments will be served. This event is free and open to the public.