Exploring Albert Einstein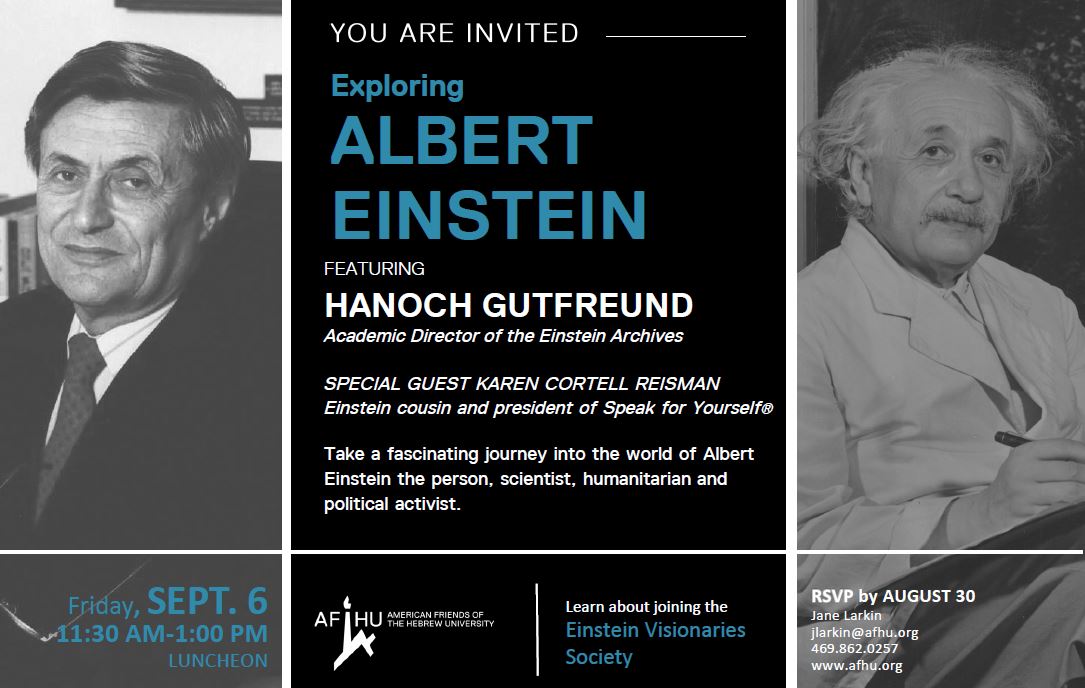 Join us for lunch on Friday, September 6 at 11:30 AM with Professor Hanoch Gutfreund, Academic Director of the Einstein Archives at the Hebrew University of Jerusalem, and Einstein's cousin Karen Cortell Reisman. They'll share insight into Einstein the person, scientist, humanitarian and political activist.
Information on joining the Einstein Visionaries Society will be shared.
Brookhaven Country Club
3333 Golfing Green Dr., Dallas, TX 75234