CYBER WAR CYBER LAW with Professor Yuval Shany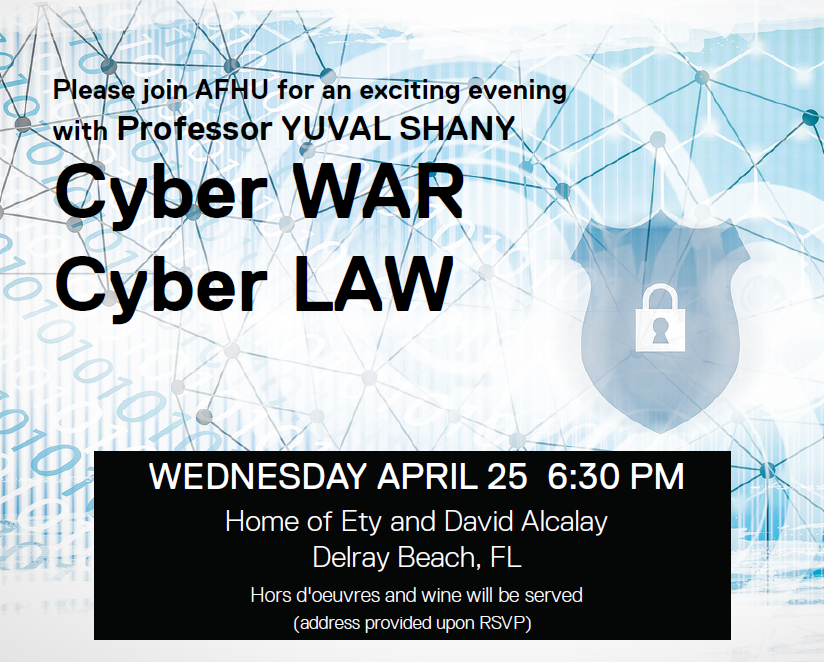 Professor Yuval Shany will address cyberspace threats and related law enforcement challenges faced by academia, industry, and government.
Professor Shany is the Hersch Lautenpacht Chair in International Law and heads the Cyber-Law Program at the Hebrew University's Cyber Security Research Center.
Space is limited
Please RSVP by April 20 to Debbie Regent 561.750.8585 or at

[email protected]

.