2020 Leaders of Distinction Award Gala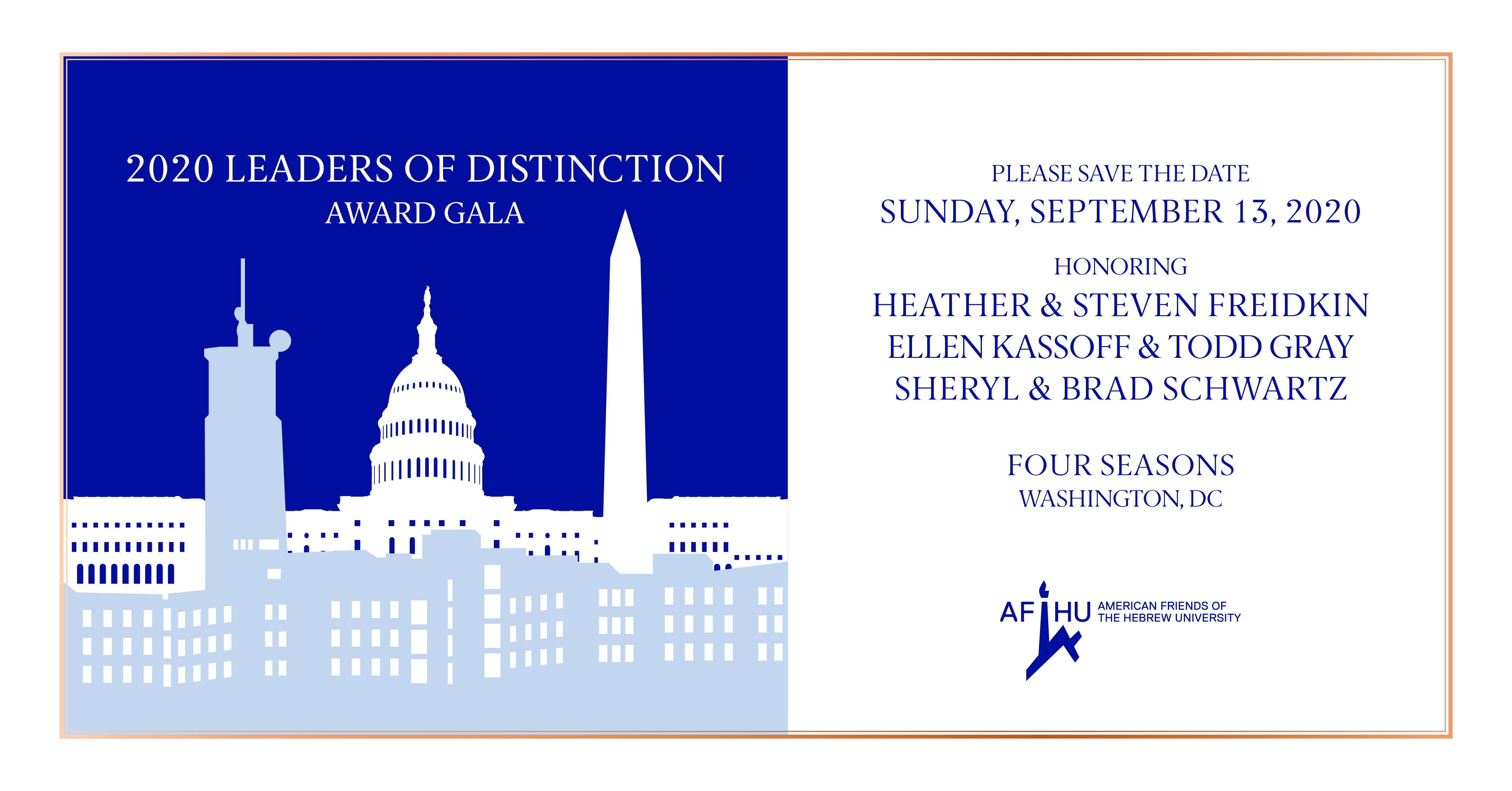 AFHU is proud to bestow the 2020 Leaders of Distinction Award to Heather & Steven Freidkin, Ellen Kassoff & Todd Gray, and Sheryl & Brad Schwartz on Sunday, September 13, 2020. The 2020 Leaders of Distinction join an elite cadre of honorees that includes authors, physicians, and human rights advocates, all of whom have demonstrated an enduring commitment to Israel and Jewish continuity and whose efforts help humanity as a whole.
Co-Chairs
Kerry Iris & Eric Kassoff, Bobbie & William Kilberg, Karen Kuchins, Sam Melamed, Alan & Amy Meltzer
 For more information, please contact Maggie Bolstad at 202.363.4600 or at [email protected].