Roberta ("Robbie") Kaplan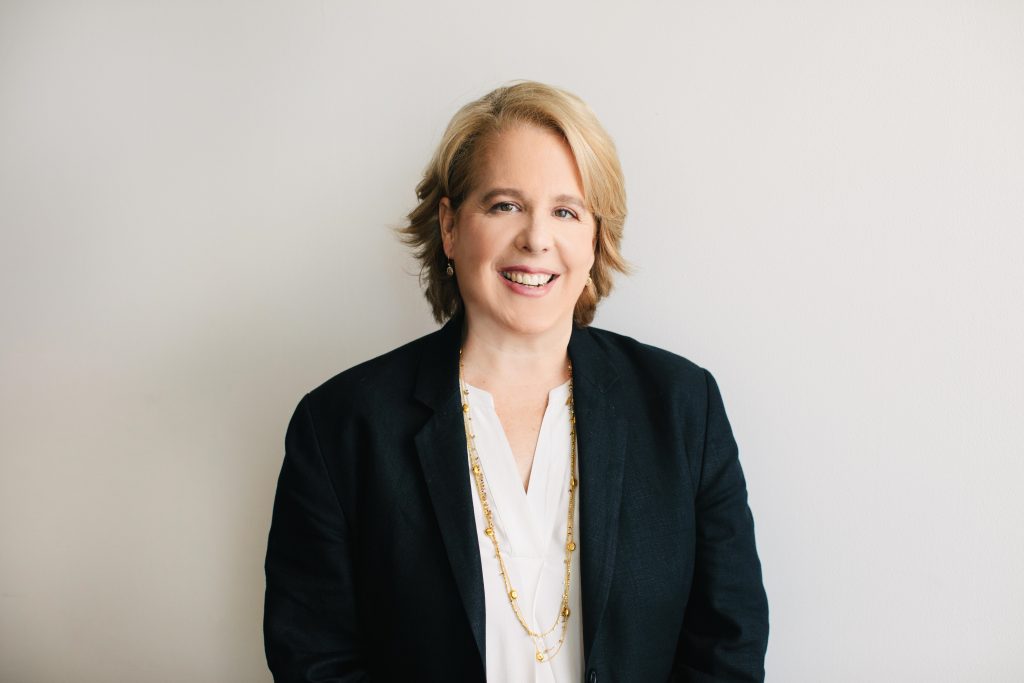 Roberta ("Robbie") Kaplan is the founding partner of Kaplan Hecker & Fink LLP. In July 2017, Robbie left Paul, Weiss, Rifkind, Wharton & Garrison LLP after 25 years to found Kaplan Hecker & Fink, seeking to build what she calls a "new-fashioned, old-fashioned" law firm that combines a cutting-edge civil and criminal litigation practice with a groundbreaking commitment to using the courts to serve the public interest.
A renowned litigator with decades of experience in commercial, higher education, and civil rights litigation, Chambers observed that Robbie "defines a modern-day legal giant. A towering intellect and a genius in court, with the instincts of a street fighter." Sharon Nelles, head of litigation at Sullivan & Cromwell, is quoted in a profile of Robbie in the New York Law Journal explaining that Robbie "just sees things from a thousand different angles all at once, it's hard to keep up with her thought processes. She knows her law cold, she knows the Constitution cold and she's not afraid, if she sees a problem, to go figure out some law that's going to allow her to fix it. She'll find it." "The consensus in the New York legal community is that [Robbie] is a powerhouse," Stephen Gillers, a legal ethics professor at New York University School of Law, told Bloomberg Law for a profile. "She's a lawyer that you don't want to see opposing you."
The Washington Post has described Robbie as "a brash and original strategist, with neither a gift for patience nor silence, a crusader for underdogs who has won almost every legal accolade imaginable." Among the numerous honors and recognitions Robbie has received, she has been recognized as the 2020 "Attorney of the Year" by the New York Law Journal, received a Lifetime Achievement Award from the New York Law Journal, and has been honored as "Litigator of the Year" by The American Lawyer, "Lawyer of the Year" by Above the Law, and "Most Innovative Lawyer of the Year" by The Financial Times. The Financial Times noted that "the judges had little trouble picking just one of them to win the award for the most innovative individual – itself an innovation for the report this year. Robbie Kaplan has been involved in some of the most important legal developments of recent years." Robbie has consistently been listed as one of the top litigators and top women litigators in the country, as well as one of the top lawyers in New York.
Commercial Litigation
Among Robbie's clients are a wide range of clients in the tech, financial services, and other sectors, including Airbnb, Riot Games, various hedge and private equity funds, Uber, Natixis, Goldman Sachs, and Fitch Ratings, who she represents in their most complex legal challenges, delivering a consistent track record of compelling advocacy, creative arguments, and impressive results.
Robbie has represented a number of companies in tech and the sharing economy. On behalf of Airbnb, she succeeded in obtaining a preliminary injunction on Fourth Amendment grounds blocking a New York City ordinance that would have required Airbnb to turn over massive amounts of data, a prospect that posed significant privacy concerns. See Airbnb, Inc. v. City of New York, 373 F. Supp. 3d 467 (S.D.N.Y. 2019)(Engelmayer, J.). Robbie ultimately secured a favorable settlement in that case addressing those issues. She has also represented Uber in several cases involving significant business and privacy concerns posed by government regulation.
Given that she is a proud New Yorker, Robbie has handled a wide variety of cases representing clients on Wall Street and in the financial services sector, including matters involving stock analysts' recommendations, market timing in mutual funds, reinsurance transactions, and structured finance transactions. In the wake of the financial crisis in 2007, Robbie represented Fitch Ratings for several years in dozens of regulatory investigations and civil litigations in both state and federal court relating to Fitch's credit ratings of RMBS, CDO, and municipal bond transactions. As a result of these and other matters, Robbie has decades of experience dealing with the complex interplay between regulatory investigations and the civil lawsuits that almost inevitably follow. She is currently defending Natixis in an RMBS "repurchase" action in which the complaint seeks more than $500 million in damages.