Audrey Strauss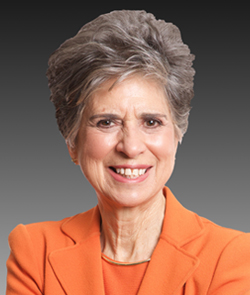 Audrey Strauss, Senior Counsel, Fried Frank, represents clients in white-collar criminal defense and regulatory matters.
Clients turn to Audrey in connection with internal investigations and civil litigation parallel to grand jury and SEC cases. Audrey led our White Collar Practice from 1995 to 2012.
Prior to rejoining Fried Frank in 2022, Audrey served as US Attorney for the Southern District of New York, where she oversaw all criminal and civil cases brought on behalf of the United States in the Southern District of New York. During her tenure, she spearheaded a series of high-profile cases, including prosecutions of white-collar crime, securities and commodities fraud, and official corruption.
Audrey was previously Counsel to the US Attorney and Deputy US Attorney. She initially served as an Assistant US Attorney in the Southern District of New York from 1975 through 1982, during which time she served as the Chief of the Securities and Commodities Fraud Unit and the Criminal Division's Chief of Appeals. She also served on the staff for the Independent Counsel for the Iran-Contra matter.
In 2012, Audrey was named Vice President and Chief Legal Officer for Alcoa, where she also served on the Alcoa Executive Council. She has also been a guest lecturer at several universities, including Harvard Law School, Fordham University School of Law, and Brooklyn Law School.