Spotlights:
Diane Samuels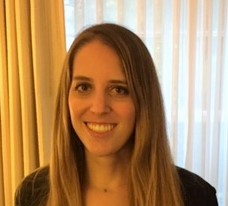 A language class led Diane Samuels to the Hebrew University. "I was an undergraduate at the University of Rochester, enrolled in a Hebrew language class. Both the professor and the teaching assistant were from Israel. They made the class and the language come to life through their stories of Israeli life and culture. I knew that I wanted to share the experience," she said.
Diane completed a year-long study abroad program at the Rothberg International School from 2009 – 2010 as an undergrad. She later returned to Rothberg to pursue a master's in Islamic and Middle Eastern Studies. While pursuing her master's degree at Rothberg, Diane was a part of the Anna Sobol Levy Foundation fellowship program, which provides U.S. students planning a military or government service career the opportunity to learn about regional politics, culture, and security. For Diane, the fellowship was a great opportunity to meet other students and take trips across Israel, including a visit to a Bedouin community in the Negev.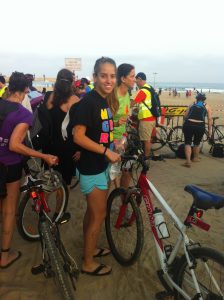 One of Diane's favorite Jerusalem experiences was volunteering at the Ethiopian National Project (ENP), a non-profit organization that provides social and educational programs to Ethiopian-Israeli youth. While volunteering at ENP, Diane was able to work with Ethiopian students at youth outreach centers and assist at special events.
Another of Diane's memories is her participation in the Women's Triathlon in Herzliya. "That was my first triathlon, "she shared, "I still remember having to learn many Hebrew words relating to swimming, biking, and running so that I could read the pamphlets and follow the directions for participating in the event!"
After finishing the Rothberg graduate program, Diane returned home to the Washington, D.C. area, but she still maintains ties to HU. A few years after finishing her program, she reconnected with one of her former HU professors. They collaborated on a research paper that was published in a peer-reviewed journal.
Diane has fond memories of her time at HU and its valuable encounters and experiences. She commented, "Studying at Rothberg in Jerusalem was a great experience that brought to life what we learned in the classroom."